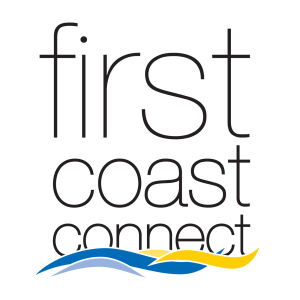 November is Long-Term Care Awareness Month, and Darlyn Finch Kuhn is delighted to discuss this important topic on  First Coast Connect at 9 a.m. on Wednesday, November 1st.  Kuhn will focus on her experiences caring for her mother and stepfather in Jacksonville long-distance, while she lived in Orlando. Kuhn, a Jacksonville native, moved back to her hometown to spend the last few weeks of her mother's life near her childhood home.
Hosted by Melissa Ross, First Coast Connect is an hour-long call-in program on weekdays that features local newsmakers, civic and community leaders, artists and people planning a variety of events across Northeast Florida, along with a weekly roundtable of local journalists. The show airs at 9 a.m. and repeats at 8 p.m.
Join the conversation:
Call: (904) 549-2937 (Note: This line is only active during the program, 9:00-10:00 a.m.)

Tweet: @MelissainJax

Email: firstcoastconnect@wjct.org

Comment on Facebook at First Coast Connect
Learn more about the First Coast Connect Book Club
Subscribe to the First Coast Connect podcast on iTunes
First Coast Connect is sponsored in part by Baptist Health and North Florida TPO.
Education coverage is sponsored in part by the Chartrand Foundation.