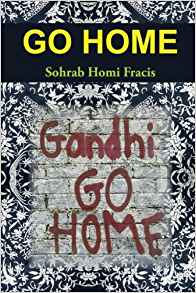 Author Sohrab Fracis will discuss his novel, GO HOME, at the Jax Makerspace in the downtown public library from 5:30-630 p.m. on Tuesday, November 14th.
GO HOME is the story of Viraf, a Parsi foreign student in Delaware who, in the turbulent wake of the Iran hostage crisis can't distinguish his oppressors from his neighbors.
Your Scribbler heard a short reading from the novel recently, and was riveted. Can't wait to hear Fracis tomorrow, and get a copy of the book signed.