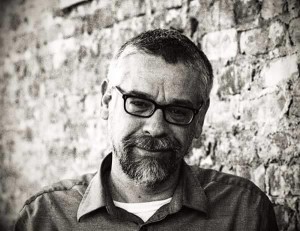 Saturday, January 27th, 7:30 – 10:30 p.m.
Cork Arts District North, 603 King Street, Jax, FL 32204 (near Rosselle St.)
Bards & Brews gives the following details about this event:
"Please join us for a poetry reading in celebration of local poet Andres Rojas' recent inclusion in the Best New Poets anthology for 2017. This is an incredible honor for Andy and anyone who knows his work knows that the honor is well deserved.
About Best New Poets:
"Entering its twelfth year, Best New Poets has established itself as a crucial venue for rising poets and a valuable resource for poetry lovers. The only publication of its kind, this annual anthology is made up exclusively of work by writers who have not yet published a full-length book. The poems included in this eclectic sampling represent the best from the many that have been nominated by the country's top literary magazines and writing programs, as well as some two thousand additional poems submitted through an open online competition. The work of the fifty writers represented here provides the best perspective available on the continuing vitality of poetry as it is being practiced today."
About Andres Rojas:
Andres Rojas was born in Cuba and came to the U.S. at age 13. He holds an M.F.A. from the University of Florida, is the poetry editor for Compose, an online literary journal, and is the author of the audio chapbook The Season of the Dead (EAT Poems, 2016). He was selected for the 2017 edition of Best New Poets, and his poems have most recently appeared or are forthcoming in, among others, AGNI, Barrow Street, Colorado Review, Massachusetts Review, Mid-American Review, New England Review, New American Writing, Notre Dame Review and Poetry Northwest.
There will be three copies of the anthology up for raffle!
We will begin with a reading by Andy and follow with an open mic – if you are interested in signing up to read, please contact Keri Foster or Andres Rojas."